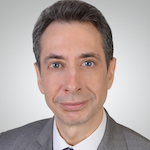 Daniel A. Singer
Dan is originally from Montreal, Canada where he grew up primarily in the neighborhood known Notre Dame De Grace (NDG) and graduated high school from Selwyn House School. Following his graduation from McGill University with an Honors Degree in Political Science, Dan moved to Japan where he worked as an English Teacher for 2 years. Upon his return to North America, Dan relocated to New York City and subsequently enrolled in the Benjamin N. Cardozo School of Law, where he was an Editor of the school's Moot Court Honors Society. Following his graduation from the Benjamin N. Cardozo School of Law and prior to establishing his own law practice, Dan worked as an Associate at two established Manhattan law firms. In 2008, Dan decided to go out on his own and established The Law Offices of Daniel A. Singer PLLC. He greatly enjoys the freedom, challenges, and rewards of owning and operating his own firm.
When he is not practicing law, Dan enjoys skiing, hiking, and backpacking.
Education
J.D., Benjamin N. Cardozo School of Law
B.A., Honors in Political Science, McGill University
Admissions New York
U.S. District Court, Southern and Eastern Districts of New York
U.S. Court of Appeals, 2nd Circuit

Associations
New York State Bar Association
Frequently Asked Questions Regarding Dan's Approach To Practicing Law
What do you like most about practicing law?
I enjoy the client interaction and coming up with simplified and affordable solutions to complex problems.
Are you available to speak to clients outside of "normal" business hours?
Absolutely. I understand that many clients are not available to speak during traditional business hours and we are always happy to accommodate accordingly.
When you are retained to represent a client in a litigation, do you explore the possibility of settlement early in the process?
One of the first things I do when I am retained to represent a client in a litigation is to explore the options for settlement. Litigation can be an exhausting process so it is a "win-win" for the client if a matter can be effectively settled at the outset.
Do you take steps to try to avoid a dispute ending up in court?
Absolutely. Not every dispute needs to be resolved by the court system. Often, a pre-litigation settlement can be reached with the other side without the need for commencing an action in court. As a seasoned and battle-hardened litigator, however, I am more than prepared to competently and effectively represent you through a judicial resolution of your case and, if necessary or desired, in the appellate process as well.
What are your rates?
We offer competitive and affordable billing rates which will be discussed with the prospective client.
Do you represent people and/or entities located outside of the State of New York?
Yes. Many of our clients are located in other states or outside of the United States.
I am not able to meet you in person at this time. Can I still retain you?
Yes. An in-person meeting is not required.
I am an attorney that is not admitted in the State of New York and have a client that has a case pending in New York and/or wants to commence an action in New York. Is this something that you can help with?
Yes. We offer services as local counsel.
Do you represent clients in state and federal court?
Yes. We represent clients in both state and federal courts in New York. In the federal court system, Dan is admitted in the Southern District of New York, the Eastern District of New York, and in the U.S. Court of Appeals, 2nd Circuit.
Do you represent clients in arbitration and/or mediation?
Yes, we represent clients in arbitrations, mediations, and other alternative dispute resolution processes.
Do you represent clients in appeals even if you did not represent them in the underlying action?
Yes.